Racing
The Strawberries compete mainly in the local PAUSATF XC, road, and track series, although you can find our members competing all over the world. In our first decade since we formed in 2009, we've achieved some happy results, including Senior's Men's XC Grand Prix titles in 2016 and 2015, Open Women's XC Grand Prix titles in 2015 and 2014, Open Men's XC Grand Prix titles in 2013 and 2011, as well as the PAUSATF Club of the Year award in 2011.
While traditionally a distance-oriented running club, in recent years we have begun to develop a formidable sprints and middle distance program. Although we compete primarily in the spring track circuit, training takes place year-round.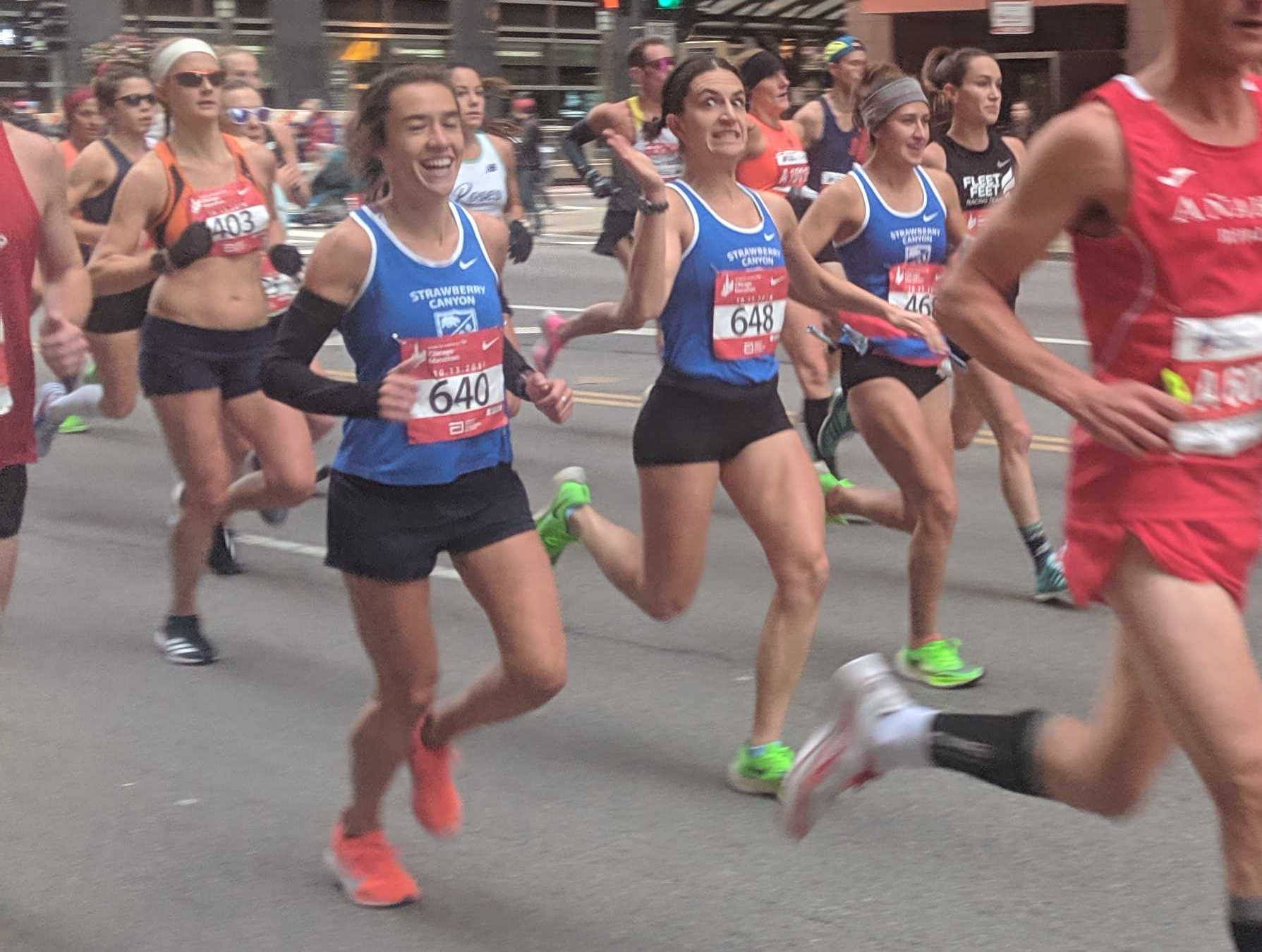 Regina Scarpin, Julia Sizek, and Megan Gentes at the 2019 Chicago Marathon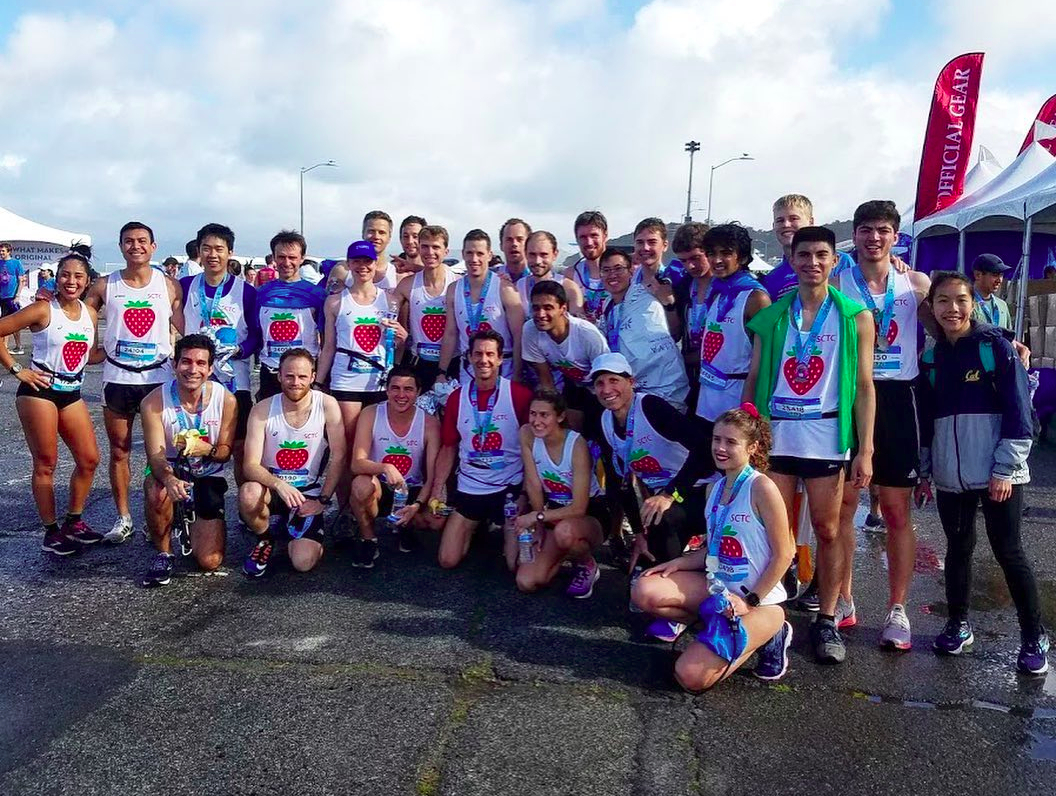 SCTC at Bay to Breakers 2019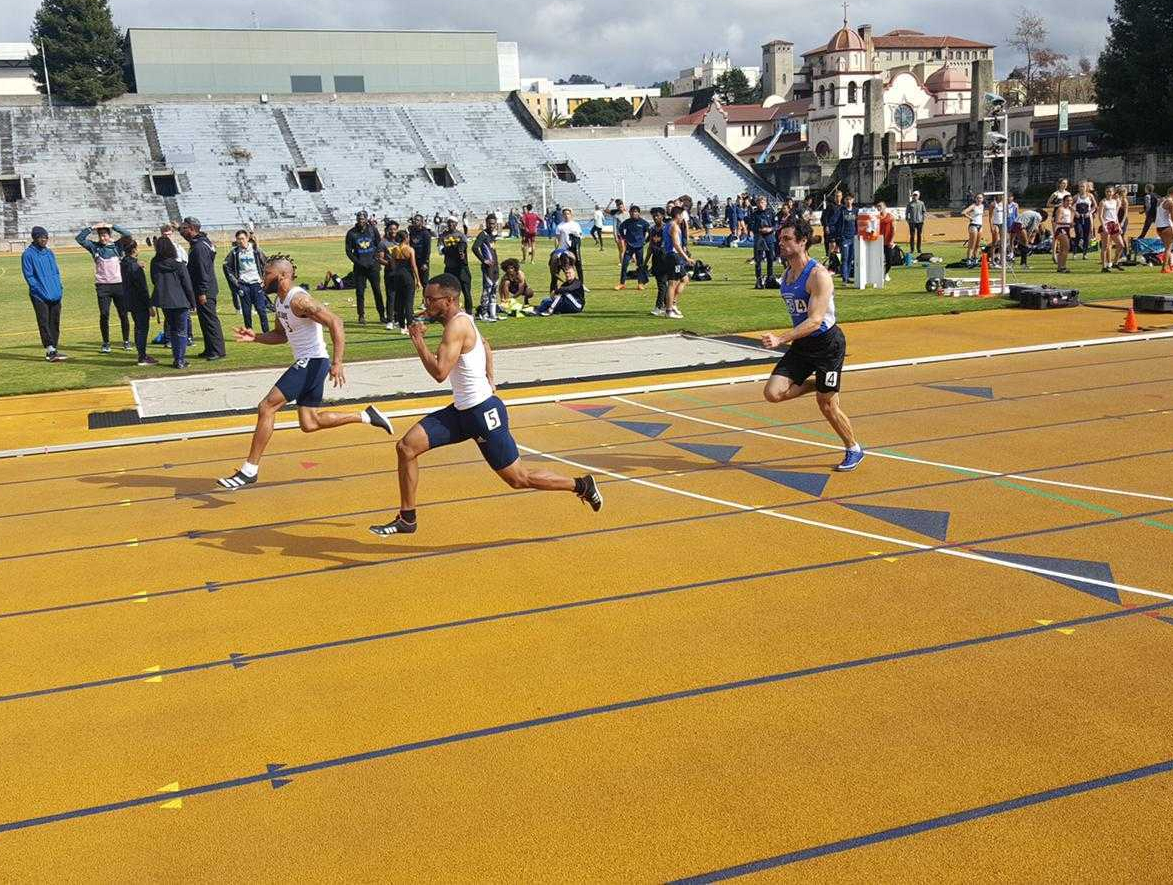 Stephen Bailey competing in the 100m at the February 2020 Cal All-Comers Meet
(l-r) Tom LeGan is paced by Ben Harper and Ryan Smith enroute to a 4:32 mile at age 51 in September 2017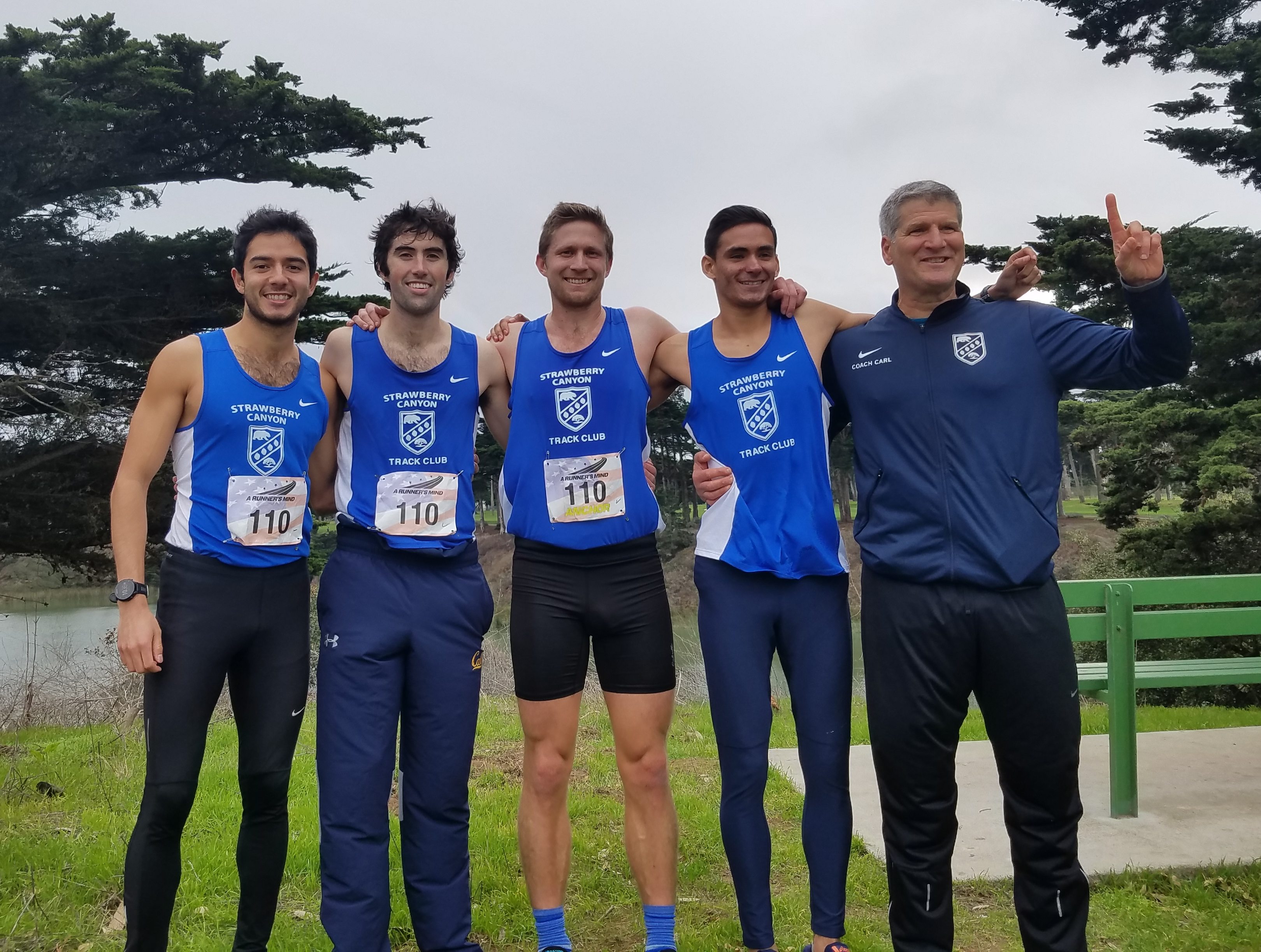 (l-r) Ryan Higgins, John Hogan, Collin Jarvis, Steve Correa, and Coach Carl Rose after winning the Christmas Relays 2018
After being forced off the track in 2020 due to Covid-19, the club rallied to host the SCTC Labor Day Classic—a virtual race to support Replate, an Oakland nonprofit that delivers surplus food from offices and restaurants to people in need. Prizes were generously supported by Renegade Running.